Not just reading the book,
Phish tour is back on!  They are touring the West Coast, ending with a 3 night Halloween run in Las Vegas.  With school in session, but the 3 hour time difference, I sadly won't be able to create them live (Maybe for the weekend shows).  I'm trying a new layout and headers, as well as some new drawings for songs.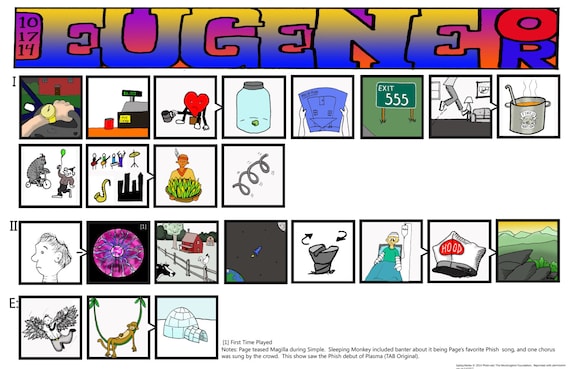 Prints are available for sale now, as well as every prints from every show of Summer Tour, and as always, a portion of the profits is donated to the Mockingbird Foundation, which helps provide music education to children.